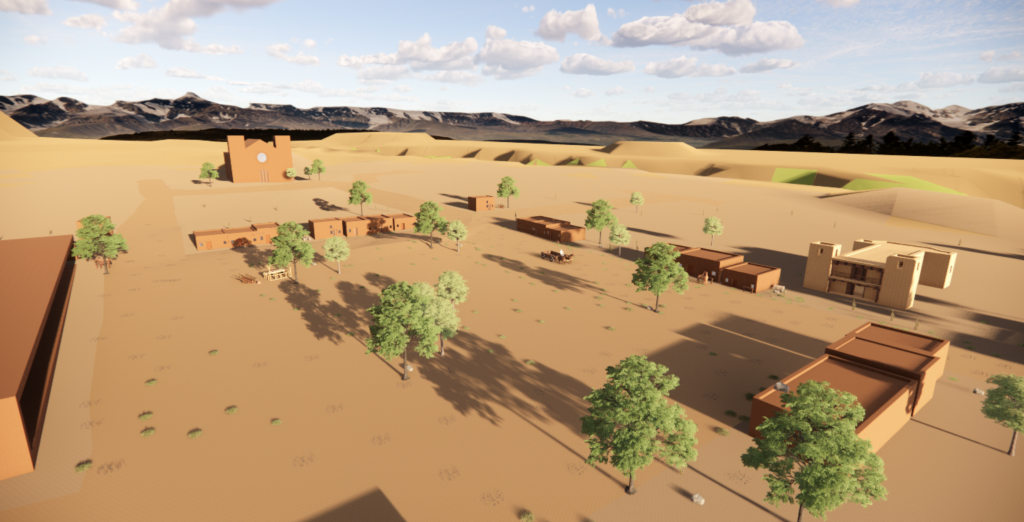 The Center for Research Frontiers in the Digital Humanities is a brand-new center at UCCS. The co-directors, Drs. Roger L. Martínez-Dávila and Helen Davies, are thrilled to announce the official founding of the center in the spring of 2023. This center brings together the extensive DH research and teaching at UCCS with efforts to expand access to digital approaches for students and faculty. As the CREFDH grows, this website will function as a hub and a platform to highlight the work of affiliated faculty.
Our center is primarily focused on the expansion of access to the digital humanities. By that, we mean something beyond the big tent theoretical debates of the digital humanities that were prevalent a few years ago. This center takes into consideration the reality that the digital humanities are too exclusive, too affluent, and insufficiently multi-ethnic and gendered, and seeks to do something about it. We seek to bring digital humanities approaches and technologies beyond the traditional boundaries of the academy. We will introduce our student population (predominantly non-traditional, veteran, first generation and local students) to these technologies at no cost to them. One of the quirks of being at a regional state school is that we are forced to excel at working without a budget. We will go beyond English language materials (long a critique of the digital humanities). Our emphasis on open access software and reduced cost hardware means that we can expand the types of materials that we image, recover and teach the students to digitally process. We no longer have to go to only premier institutions to image high-end flashy items that will get grant investment. Instead, we can experiment with recovering the diary of a local family which recorded their immigrant experience, paper records from Colorado before statehood, the ignored writing of women, and indigenous language materials found in one person's family storage locker. We can expand the types of materials that are included in the historical record and therefore whose records get studied.
The directors of the CREFDH support the use of digital technologies and approaches but remain firmly rooted in a dedication to the humanities subjects, inquiries and research.