Center for Advanced Technologies & Optical Materials
Since its foundation in 2011, the Center for Advanced Technologies and Optical Materials has been devoted to serve and enrich the following major interrelated areas: research, technological development, and education. From fundamental understanding of physical properties of liquid crystals, polymers, thin films, and nanoparticles to technological advancement creating novel functional materials and designing devices based on them, the Center establishes pioneering research to reach ground-breaking hi-tech milestones.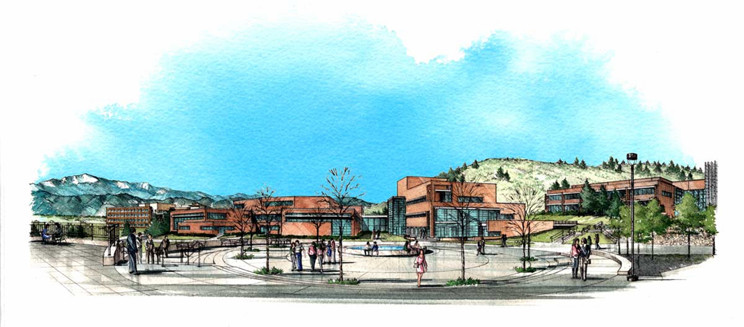 The Center brings together faculty from across UCCS as well as many collaborators from multiple institutions and agencies, providing unique multidisciplinary expertise to bridge the gap in research and development for current industries, increase the speed of innovational and technological break-through of industrial partners, and leverage knowledge and expertise for best R&D investment payoff
The mission of the Center is to provide a state-of-the art platform for the fundamental and applied cutting-edge research and development, research opportunities for scholars and the academic community, and strong education and training for current professionals, graduates and undergraduates, K-12 students, and timely solutions to high-profile industrial projects. This mission has been designed to follow the mission and goals of the University of Colorado at Colorado Springs (UCCS) through building strong collaborations between students, faculty and staff members, research, and promotion of education and excellence.
Contact Information
Anatoliy Glushchenko, Professor of Physics